About Us
With over 130 years experience in the field of personal protection, there are few companies with our experience or expertise.
From small beginnings as a supplier of specialised clothing and security uniforms, Charles Prossor watched the industrial markets develop, and seeing the need for dedicated workwear, expanded the company's range to include leather, cotton and PVC workgloves, wellingtons, eyewear and helmets.
The company has continued to answer market demands for high quality, competitively priced head to toe protection products, which are sourced worldwide through brand leading manufacturers, and a highly regarded own brand range. An ongoing commitment to quality is one of the cornerstones of the business, and we continually strive to offer "best in class" products in most categories.
As Health and Safety legislation has an increasing effect on the PPE market, Prossor has developed a highly regarded "Managed Service" which is used by a number of leading customers who require a top-level supply and consultancy service : see Managed Services for further information.
Today, Prossor has a multi-million pound turnover, supplies protective clothing and safety equipment nationwide, and is currently developing its export business.
It is these Business practices that have been instrumental in Prossor being accredited with the quality award ISO 9001:2008, formerly ISO 9002 part 2.
Due to our rapid growth within the PPE market and acquisition of local hygiene company, Titherleys, we have recently relocated to a bigger and better facility as we strive to continue to offer our customers the best possible service.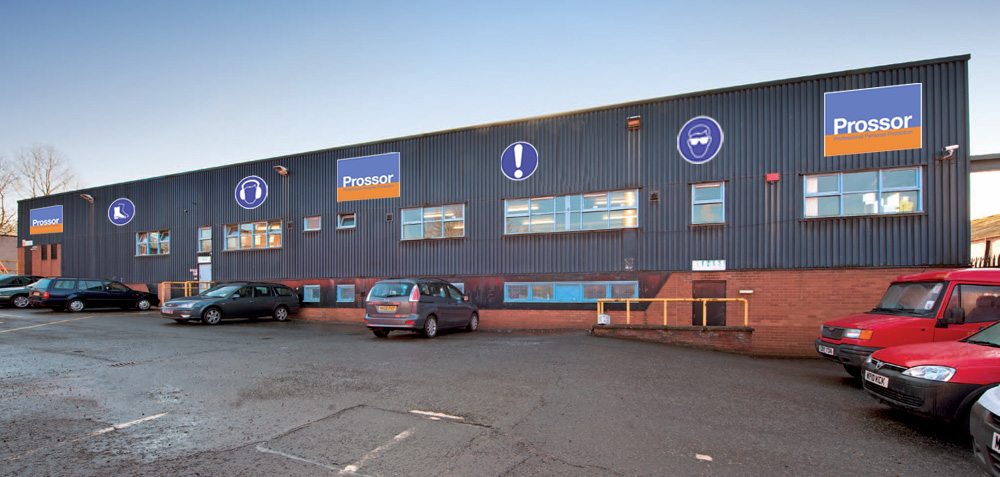 Click Image To View Larger Or Click Here To View Location Map